Ineffective Representation Can Have Costly Consequences
Jan. 26, 2022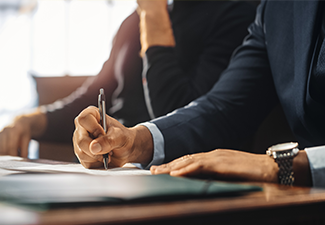 The Sixth Amendment to the U.S. Constitution protects a defendant's right to effective counsel during the trial and appeal in a criminal defense case. Ineffective representation deprives defendants of their constitutional rights and can have dire consequences. Defendants who believe that they received ineffective assistance of counsel can pursue a claim and have a chance of having their conviction or guilty verdict overturned.
As an experienced and dedicated defense attorney at the Law Offices of Douglas M. Reda, I represent clients through every step of the criminal justice process in Commack, New York, as well as surrounding areas. I assist individuals accused or convicted of crimes who believe that their attorney did not do their job properly. I also represent clients in Woodbury and throughout Suffolk County and Nassau County.
Ineffective Representation
Ineffective representation, which is commonly referred to as ineffective assistance of counsel, is a post-conviction motion filed by defendants alleging that their attorney failed to follow professional standards while representing them. Ineffective assistance of counsel is a violation of the right to effective counsel guaranteed by the Sixth Amendment.
However, overturning a conviction through an effective representation claim is tricky because the law places a high burden on the defendant to prove that their attorney failed to provide effective assistance of counsel. The defendant must establish the following two elements to prevail on a claim for ineffective assistance of counsel:
The attorney failed to act in a manner that was expected of reasonably competent attorneys; and

There is a reasonable probability that the result of the trial or appeal would have been different if the attorney had followed professional standards.
Common examples of effective representation in criminal defense cases include:
Not properly investigating the defendant's claim;

Failure to file motions (e.g., a motion to suppress evidence); and

Not addressing concerns about potential misconduct on the part of the jury or prosecutor.
The right to file a claim alleging ineffective assistance of counsel exists only for defendants in criminal cases. The right does not extend to parties in civil cases.
Private Attorney vs. Public Defender
Most claims alleging ineffective representation are filed by defendants represented by public defenders. The biggest problem with being represented by a public defender is that they have a heavy caseload. One of the reasons for this is the shortage of public defenders in our country. In addition to not having enough time to work a criminal case properly, public defenders may not have the same access to resources as private attorneys.
The availability of private attorneys and their dedication to achieving the best possible outcome is what sets them apart from public defenders. Private attorneys can devote their full attention to a client's case and have vast resources at their disposal.
Another big difference between a private attorney and a public defender is the representation of a client before charges are filed. Public defenders typically intervene when the charges have already been issued, while private attorneys can fight on your behalf to get the charges reduced or dismissed in the first place.
Qualities of an Effective Defense Attorney
According to the American Bar Association (ABA), there are specific qualities an effective defense attorney needs to have when representing clients facing criminal charges:
Dedicated advocacy for the defendant's constitutional rights

Loyal representation of the client's best interests

Confidential and discrete

Diligence

Adherence to ethical standards

Candidness

Integrity

Good communication skills

Research and knowledge
If you are looking for a defense attorney who possesses these qualities to fight for the best possible outcome in your case, speak with me. I am a staunch advocate for people facing criminal charges in Commack and throughout New York.
Getting the Experienced Legal Guidance You Deserve
If you believe that you received ineffective representation during your trial or appeal, you might be able to file a legal claim to challenge your conviction. This may be possible by pursuing a claim for ineffective assistance of counsel. Your freedom is on the line, which is why you'll want to get legal guidance to understand your options.
At the Law Offices of Douglas M. Reda, I assist clients in post-conviction motions and appeal cases. I have handled numerous ineffective representation claims, helping my clients overturn a conviction. Discuss your legal options by reaching out to my Commack, New York, office as soon as possible.